Upcoming Events
Click an event to see more details, or register now using one of the register buttons. (To use a gift certificate, select 'Online :: Pay with a Credit Card'.)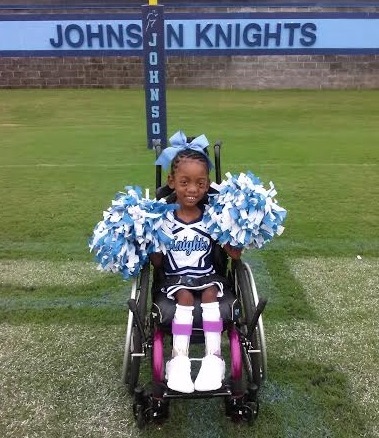 Saturday, August 27, 2016
Benefitting:
Zyah Goss Pittman, a young girl battling spinal muscular atrophy and families of children battling SMA
Time:
5K - begins at 8:00 a.m.
Fun Run - immediately following the 5K
Cost:
$23 - Early Bird - Thru June 30th
$26 - July 1st-July 31st
$28 - August 1st - August 20th
$30 - Week of the Event
FamilyDiscount $75 - up to 5 family members

Location:
4101 Railroad St
Oakwood, Georgia 30566
Parking off of Allen St, behind the YMCA
Course Info:
Race begins and ends at the YMCA in Oakwood, GA
Awards:
Medals and runner's gear will be given to the top overall male and top overall female winners as well as Masters Male and Masters Female winners. Medals will be given to the top three in five year increment age categories from 10 and under all the way to 65 and up.
In February 2011 Zyah was diagnosed with a life threatening disease called Spinal Muscular Atrophy (SMA) Type 2. It is a genetic condition affecting the part of the nervous system that controls voluntary muscle movement. Doctors have said life expectancy of someone with SMA is about 20-30 years old depending on the type they are diagnosed with. Zyah has a GI tube because she can't eat by mouth due to her muscle weakness and is wheelchair bound. She has had many hospital stays due to a cold or pneumonia simply because she doesn't have enough muscle tone to cough up her secretions. Though battling this disease is hard, Zyah is a very loving and savvy child, so please come out and help us run for a cure for Zyah.
Register Options
Online Registration Deadline
Has Passed