Upcoming Events
Click an event to see more details, or register now using one of the register buttons. (To use a gift certificate, select 'Online :: Pay with a Credit Card'.)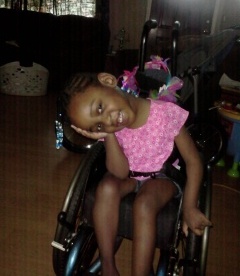 Saturday, March 29, 2014
Benefitting:
Zyah Pittman, a young girl battling spinal muscular atrophy and families of children battling SMA
Time:
5K - begins at 8:00 a.m.
Fun Run - immediately following the 5K
Cost:
$22 - Early Bird - before March 1st
$25 - before March 22nd
$28 - before March 29th
$30 - Day of the Event

Location:
2343 Riverside Drive
Gainesville, Georgia 30501
Course Info:
Race begins and ends at the American Legion on Riverside Drive in Gainesville. It's a fairly flat course through neighborhoods on Riverside.
In February 2011 Zyah was diagnosed with a life threaten disease call Spinal Muscular Atrophy (SMA) Type 2. It is a genetic condition affecting the part of the nervous system that controls voluntary muscle movement.Doctors have said life expectancy of someone with SMA is about 20-30 years old depending on the type they have type 1 being the worst. Zyah has a GI tube because she cant eat by mouth due to her muscle weakness and is wheelchair bound. She has had many hospital stays due to a cold or pneumonia simply because she doesn't have enough muscle tone to cough up her secretions. Though battling this disease is hard, Zyah is a very loving and savvy child, so please come out and help us run for a cure for Zyah.
Register Options
Online Registration Deadline
Has Passed